The Olympics is coming up and one of the events I loved was the Decathlon. As a boy I used to think Daley Thompson was brilliant. Some kind of superman. The top guy in the world in current times is Ashton Eaton & the top women are neck and neck between Tatyana Chernova & Jessica Ennis. (who normally do seven events and compete in the Heptathlon)
inspired by the above, the TLA has created our very own decathlon of events: each representing different aspects of athleticism. We have an endurance event, two power events, a speed endurance event, a TLA nutrition program for points & body fat measurement test, two muscular endurance events, & three strength events.
In the TLA decathlon we even have handicaps for master athletes.
The idea is to train hard in all areas and concentrate on the ones you are weakest. If your weakness is nutrition the TLA has a wee system to get that in order. If it's strength or muscular endurance let our super sessions prep you. If it's endurance, well go ahead, get to it & do our agility and endurance program.
Some people get terrified by the prospect of competing. But it's more than that. Training for nothing sucks. The TLA decathlon allows you the opportunity to focus on training as well as concentrating on your weaknesses. By training and eating for performance and doing the best you can your body will look awesome.
Fancy giving it a go?
Complete. The first TLA workshop. Did we make a difference to any of those clients who walked into the TLA doors? You will have to ask the lad who now is on a soccer fit program. He was overtrained and doing just about everything wrong. Another client had a demo workout and couldn't believe how good he felt. A woman was given a training program to do on her own and finally a TLA male client was given his weekly plan for the summer. Easy peasy. They left with answers answered/ So yep. A good start. Next workshop in two weeks. Come into the TLA doors and let's hear it. Just say yes.
The TLA Soccer Academy is skills, fitness, out the box games, soccer intelligence, movement & World Cup completed with top coaching. Confidence will soar, fitness and skills will elevate.
> Players can pay weekly.
> $30 week.
> 9-12 age group focus
Monday
Linear Movement  //  Ball Mastery linear  //  Shooting & Passing  //  World Cup
Wednesday
Lateral/Multi movement  //  Ball Mastery lateral  //  Finding space/dribbling  //  World Cup
Friday
Tricks  //  Positioning  //  Out the box games  //  Mentorship  //  World Cup
STEPHANA ARNOLD is bloody amazing.
Her body is like a hard elastic band. Meanwhile, her exercises will make you feel very average.
Yet, if you put your ego aside for one hour what she will teach you is second to none.
Ben Fisk, The Whitecaps FC player said "it was the hardest session he had ever done."
Harder than all that running in games Ben, harder than TLA weights. "Yes, without question." was his honest response.
Stephana doesn't use weights. Stephana doesn't use treadmills, steps, runs, or rows. Nope. That's for wimps. STEPHANA uses positions. The kind of positions the leader of the Kama Sutra might do if he was really in the mood. Yet, Stephana's fun and encouraging teaching style makes you want to try and do them. Afterwards you feel brilliant. She has been doing this every Saturday for the past 4 years. At TLA we simply call Stephana's classes BLACK SWAN.
So who is STEPHANA anyway. Here is just three highlights.
A graduate of the national ballet of Canada.
Principal dancer, ballet BC 2003-2007
Featured in 2010 Olympic Games opening ceremony
TLA wants the best for our clients. She is the best. Every Saturday Black Swan @ TLA.
Starting June 10 TLA is offering free workshops. These workshops will take place every second Sunday afternoon and until August will be hosted by TLA owner Jason Kyle
The beauty of the workshop is you choose what you want to learn: from beginners starting a program, to body fat testing and functional assessment, to understanding nutrition and goal setting for results, heart rate training, to taking a TLA demo workout.
Learn, get motivated & take your training to the next level.
Upcoming Workshop dates: June 10, June 24, July 8, July 22.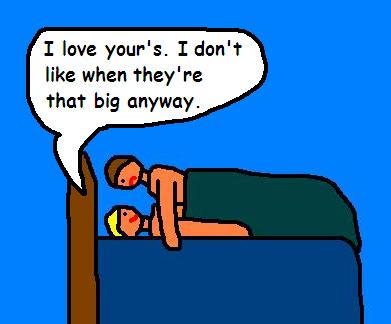 Clients mention compliments they regularly receive. These compliments vary and come often. The soccer athletes usually suggest the speed they feel alongside game health and renewed confidence. TLA men talk about energy and new muscles. TLA woman mention how tall they are walking and the need to buy clothes to fit their new figures. This week I heard two more compliments. A woman client was hanging out with her (youthful looking 24 year old) daughter and asked twice over the course of the week "Are you two sisters." Meanwhile, a client who has been training with us for a year was approached by a total stranger, "excuse me, I have not seen you walking these trails for ages and I can't believe how amazing your body looks. What are you doing?"
These compliments are pretty good, right.
If someone looks into a TLA session they will see individuals in constant movement. Clients are either lifting, moving, or stretching. For an onlooker it must either be an absolutely fantastic sight or what on earth a these people doing sight. Regardless of how it looks, let's examine briefly what this movement and lifting is doing for people's spirits: because this is definitely worth mentioning. Clients leave a TLA session invigorated. They have worked on muscles they would not normally otherwise "fire" in their day to day lives. This includes tightening their wee bums, turning on their core, overloading muscles for leanness as well as making their hearts beat. As clients do this process their bodies and minds begin to change. Muscles develop. Sometimes it's the small muscles, sometimes it's the big ones. As these muscles change-they take on a new shape & look better-.With the right training clients hearts becomes stronger & posture improves. Body fat disintegrates as energy and feeling of well being increases. Sleeps are deeper, clothes start to fit nicer, and both the ability and desire to do new activities goes up: after all, now you can. Blood pressure goes down, bone density goes up, creativity goes up, resting heart rate goes down, and with this renewed vigor your real age goes down. In a nutshell you are turning back the clock. This is why the TLA loves training. The list of things two hours a week can do are radical. Not many investments or lifestyle adjustments can make such claims.
Oh yeah. And did I mention after all these great changes you will also get compliments.