Despite the snow, our semi-private youth soccer sessions went ahead. Session 1 (U-14's) started off with some soccer ping pong followed by: mini band warm up-a challenging skills circuit, thinking exercises to develop creativity followed by athletic movement and fitness. Sessions for select players take place weekends and every afternoon M-T-W. 
R E C O V E R Y  S   T   R   E   T   C   H   T H E R A P Y w/Scotty
             A new exciting trial feature at TRAIN LIKE AN ATHLETE
*Scotty McGinley will be developing a new role within TLA as our exclusive in house
Recovery Stretch Specialist
Recovery Stretch with Scotty is an inclusive component of the new 2017 programming to Silver and Gold clientele. Scotty will be available every Wednesday at select times between 6am-10am to privately treat adult clientele with FST stretch sessions and other recovery modalities. He will also be available from 4pm-6pm to treat our youth athletes.  Clients can schedule Scotty privately (recommended) or get individually treated and stretched in between their workouts.
Just imagine. You are feeling tight hamstrings or shoulders. Usually you would just do a few stretches or wait it out and see what happens. Not anymore. Book your stretch session(s) with Scotty and he will take you to the scotch room while Jason is training clientele and sort it out.  Feel fantastic for your big match or living.
Please note: The FST stretch sessions is a one of kind in-house service usually reserved for  professional athletes. Every TLA client: if they are feeling any knocks, sore points or tight areas which need addressed should take the opportunity and book a private recovery appointment.  This is the ultimate in pre-habilitation. The FST sessions do not count as a training session and are considered a bonus of being a TLA silver of gold client. (drop in clientele do not count for this service) Clients can use the FST sessions as frequently as necessary. I have done a session and can verify how effective they are which brought on the idea.. The only caveat is clients must book. I will have a diary in the scotch room. Just add your name or email Scotty.  Sessions must be done on the half hour between 6-10 am (Adult) and 4-6 pm (Youth athletes) on Wednesdays only. No exceptions
R E C O V E R Y   S   T   R   E   T   C   H   T H E R A P Y w/ Scotty
For all of our train like an athlete clientele, Recovery module 1 starts September 26 and runs until September 30. The idea is to enjoy some muscular stretching, open up, work on the core and give the body a "breather" from lifting so we can smash the next phase with renewed vigour.
The athletic Stephana Arnold will be leading Monday's sessions. (Knowing the discipline of a ballerina we highly recommend clients arrive on time and bring their own mat.)
Tuesday train like an athlete will be designing a series of body weight circuits as well as boxing & skipping as our form of ESD.
Wednesday Trainer and FST specialist Scott McGinley will be offering a recovery session utilizing the roller, bands and balls.
Thursday will be a repeat on Tuesday a series of  body weight circuits as well as boxing, skipping & moderate running as our form of ESD.
To cap off a brilliant week, on Friday Stephana will be end Recovery 1 with a series of stretches and exercises that will have you prepared for Phase 2.
During our recovery week clients can attend as many sessions as they want/ they just have to make sure they stick to their usual training times.
If u had a blank canvas and could fill with an ideal training week how would this ideal training week look?
Whether it was running, cycling, lifting, movement or football skills I know I would have just one criteria.
The criteria: To be in an environment that switches me on.
Example.
A few evenings ago I had a football (soccer) practice with a group of very wild boys.
Wild boys you say! How wild? I could only politely describe this group one way.
These are the kind of boys that George Orwell wrote about in the novel Animal Farm.
In the past I had seen these particular boys decimate the ego's of grown well educated men with their dodgy behaviour and disruptive antics of mischief.
In a past album Beyonce claimed to be fierce. Uh, uh. That ain't fierce. These lads were fierce.
So fear mongering was this team coaches would take turns just so they could avoid training these boys.
I knew I was next.
Team A.F. didn't disappoint. From the get go it was game-on.
When I gathered them around to discuss the lesson plan they were flicking their buddies ears, bouncing balls and looking at me like I was the stupidest man on the planet.
After this painful introduction of utter uselessness I got them going. In the very first exercise they were given boundaries to stay within.
Within 10 seconds a quarter of the group went running past the boundaries, another quarter of the players were randomly kicking their balls high in the air. Meanwhile, the other half looked as if they would rather be anywhere else in the world. Their body language suggested a sewing class would be more enjoyable.
Even worse, all the parents were watching. (The parental attendance watching our practice in particular was unusually high. I think it became ongoing entertainment for the parents to see their children make grown men whimper so effectively )
There was only thing I could do. I had to switch them on.
The first thing I did was get them together in a huddle and give them what I call a pleasant row. In front of their parents I told them they would be an embarrassment to their own blood line if they carried on this way. I told them that if they decided to misbehave in my session they could sit down and watch (it was belting of rain). By this point they were a wee bit scared and definitely switched. Quite pleasantly so were their parents. You could almost hear the parents think "my Johnny better not embarrass me." Now that they were switched I had to flick the switch up to on. At this point I used all of my coaching experience to get them moving.
\\Result//
By the end of the hour it turned out to be a brilliant session. The wild boys were taking absolutely every piece of activity and coaching advice into their rebellious wee hearts. The energy previously expended into being disruptive was now catapulting forward to developing. The boys were learning–they were giving it–and they were playing hard. At the end each player shook my hand and said thank you with the fateful words…"see you next week coach."
Ha.
For all I know they might be planning the entire upcoming week at school lunch on how to get coach Jase back. Regardless, for this week at least, I enjoyed the experience.
Going back to the original part of the story and the whole point of this post really:
If this particular group of boys were not in an environment that switched them on the end product would never have happened.  They would not have had a good training session–they would not have sweated like they did–they would not have learned like they did–and they definitely would not have been as engaged.
This is important to digest because for the majority of us, training is just not fun. There is other things we'd rather be doing. (Dentist/talking to your Aunt/board games!!!) If exercise wasn't meant to be so damn good for us, any sane person would rightfully avoid the self inflicted masochistic torture altogether. However, when you are switched on I cannot think of anything better. (Ok, ok I can think of one thing better).
Anyway @ TLA we switch you on.
Every client has the power to transform.
They just need to follow four simple strategies.
1) Consistency. The ability to transform does not happen haphazardly. They have to make quality training (see point 4) a habit.
2) Effort. Effort must come from within and is a combination of training mindset & preparation. The mindset is wanting to improve and try to do better. This takes effort. The preparation is about recovery so the effort can be made. Good preparation includes rest, recuperation and stretching. No one can transform when they are feeling tired, undernourished or tight.
3) Nutrition. Without good nutrition results do not happen: as a priority nutrition would be my personal number 1. Not enough nutrition/you lose muscle. Too much, well let's be honest, that's why you are training in the first place. Nutrition is fascinating stuff. Good nutrition tastes good, gives you energy, makes you feel great and provides a healthy look. Our bodies need and crave good nutrition. Also, counterintuitively when you enjoy quality nutrition you can also enjoy treats. I mean if you are eating great food (this is first world problems here folks) then having that scotch or chocolate becomes a right. However poor nutrition and treats don't work. One feeds off the other and as a result you become slower, unhealthier and even more slovenly. Therefore, as a lifestyle my big tip is embrace nutrition. It's magic stuff and luckily for us it's available everywhere. Your body wants to move & eat well. Good nutrition is natures performance enhancing steroid.
4) Choosing the right exercises. Sprinting is better than slow. High resistance is better than low resistance. Therefore, as you improve, the goal is simple: move faster and find exercises that provide more resistance. (This also runs in align with strategy 2)

reINVENT – to make major improvements/ to bring into use again.
Upcoming, Train like an Athlete is giving clients a chance to reINVENT their body and minds. A chance to start one way and come out the other with a program so comprehensive your whole being will change.
You will move better.
You will feel better.
You will look better.
You will be stronger.
You will eat healthier
You will reINVENT.
The full reINVENT is 14 weeks, the modified reINVENT is 6 or 10 weeks. Without question this program is TLA's most detailed and well thought out program to date. A program layered with progressions, athletic movement, functional exercises: including emphasis on the core and pillar, a prescribed volume of training, an individualized recovery module, and a unique but simple heart rate component that will gradually test your limits.
reINVENT is individualized for clients who wants to seek transformation for the next season.
The complete program
reINVENT involves three weekly athlete workout days for two weeks and then four workout days the next two weeks. Each workout includes power-strength-core-and functional athletic movement.
Workout 1 is on Mondays or Tuesdays.
Workout 2 is on Wednesdays or Thursdays.
Workout 3 is on Fridays.
Workout 4 when they take place will be Saturdays @ 9:45
reINVENT involves one movement day.
TLA owner Jason Kyle will design an individualized stretch and heart rate session. Clients pick a day/time from their weekly schedule to do on their own.
reINVENT recovery
The program is designed in such a way the client has between two to three complete recovery days. For the very keen clients can do one extra session on their own.
reINVENT extras.
Optional measurement & body fat testing on week 1, 6, 10 & 14. Training diary. *Three pack jumpstart nutrition consultations. *Recovery pack including heart rate monitor, foam roller & or epson salts.
*Please note. Items with *are additional charge.
reINVENT start date for TLA's semi-private clientele.
Week 1. Monday May 12 – May 16
reINVENT
Involves specialized coaching every workout. We offer this program in semi private sessions, private, as well as the option of learning each reINVENT phase @ TLA before training under your own schedule.
Every few weeks I hit a local gym to see what's happening. Today, I hit a beautiful community centre overlooking the park. The equipment was state. Newest of the new. Best of the best. I had not been there in over six months, but I did notice the same people. Not much had changed. As with every visit the best bodies were lifting intensively at the free weight section, the Ok bodies were lifting semi intensively at the cable and machine section, and the worst bodies were slowly grinding on the treadmills.
If I was an exerciser who worked out at the gym this would tell me one thing: for best results you need to be pushed toward strength. In other words: strong is the new skinny. Strength is a form of athletic performance which, when coupled with a solid nutrition plan, leads to a great physique faster than most forms of training.
But how do you get strong? After all if it was easy, everyone would lift like Louis Cyr.
Step 1. The first thing is realizing what exercises make you strongest fastest. The list is not extensive. Suggestions: Squat. Yes. Deadlift & hip thrusts. Absolutely. Chin ups & Presses. Yep. One Arm Rows. Sure. Weighted push ups. Short sprints. Definitely.
Step 2. The next component is varied low to mid rep ranges combined with mixed tempos. Despite what Gwynth Paltrow preaches, over the long term, high rep, up & down rep ranges don't necessarily cut it. Sure it's  great to add high light reps sporadically or with select lifts.  However, over the bulk of training sessions we want big, high tension, or fast & explosive lifts. Large efforts, just by their very nature require lower reps. If you can do 15+ reps without much bother this is far too low. Instead I  would shoot for 9-12, 7-9, 4-6 & on occasion 1-3 reps. Another option is having fun with pain by adding tempos. For instance, as opposed to just the usual lift up, lift down (which is a bit too missionary for my liking) complete a rep in four, six, or even ten seconds.
Step 3. After a lift you should require a rest period. This is a big one. The rest period might be 45 seconds, 90 seconds, three minutes or after a particular taxing set: five minutes. Regardless, if you are not taking rest periods this is a good indication the intensity is not high enough. After a set you should have been working hard enough that your body needs brief rejuvenation before continuing onto the next exercise. When you go for a sprint moving as fast as you can you need a rest because the intensity was high. This same rule applies to lifting: after every set you should be somewhat spent/not too dissimilar to the feeling of just completing a short 40 m sprint.
*When a client roars from one exercise to the other I rarely think they are pushing hard. Instead, I think because they can roar from one exercise to the other the workout is too easy.
Step 4. Application of effort. When seeking strength, continuous effort is key. On a scale of 1-10 this effort should be a consistent 7/10 to a full 8/10,9/10 or 10/10 effort on almost every set. Throughout the workout these 7-10 efforts would need to take place in repeated bouts for up to an hour. Multiply this by the few weekly workouts needed every week to achieve strength & it starts to become clear why most people gravitate toward the cardio machines and easier exercises.
Step 5. Eat quality carbs. If you are going to lift for strength you need glycogen. Glycogen comes from carbs. One of the worst mistakes is going low carb if you want to get strong. Going too low on carbohydrates limits glucose in the body, which in turn, will mean the exerciser (despite their high performing intention) will not have the energy to raise the necessary intensity.
TLA has several clients who consistently hit high numbers, take rests, always puts 7-10 efforts in most exercises and enjoy an enviable level of carbs throughout the day. As a result, they look pretty amazing. This is not a magic pill. Instead, build up gradually, and as you build up follow these 5 simple steps. The results radar will travel from flatline to through the roof justifying your claim to be part of the new skinny.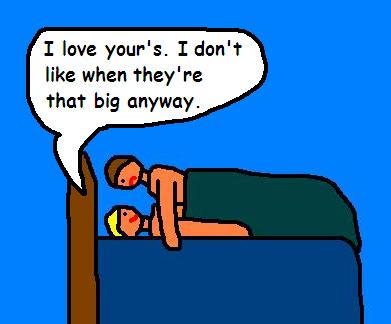 Clients mention compliments they regularly receive. These compliments vary and come often. The soccer athletes usually suggest the speed they feel alongside game health and renewed confidence. TLA men talk about energy and new muscles. TLA woman mention how tall they are walking and the need to buy clothes to fit their new figures. This week I heard two more compliments. A woman client was hanging out with her (youthful looking 24 year old) daughter and asked twice over the course of the week "Are you two sisters." Meanwhile, a client who has been training with us for a year was approached by a total stranger, "excuse me, I have not seen you walking these trails for ages and I can't believe how amazing your body looks. What are you doing?"
These compliments are pretty good, right.
If someone looks into a TLA session they will see individuals in constant movement. Clients are either lifting, moving, or stretching. For an onlooker it must either be an absolutely fantastic sight or what on earth a these people doing sight. Regardless of how it looks, let's examine briefly what this movement and lifting is doing for people's spirits: because this is definitely worth mentioning. Clients leave a TLA session invigorated. They have worked on muscles they would not normally otherwise "fire" in their day to day lives. This includes tightening their wee bums, turning on their core, overloading muscles for leanness as well as making their hearts beat. As clients do this process their bodies and minds begin to change. Muscles develop. Sometimes it's the small muscles, sometimes it's the big ones. As these muscles change-they take on a new shape & look better-.With the right training clients hearts becomes stronger & posture improves. Body fat disintegrates as energy and feeling of well being increases. Sleeps are deeper, clothes start to fit nicer, and both the ability and desire to do new activities goes up: after all, now you can. Blood pressure goes down, bone density goes up, creativity goes up, resting heart rate goes down, and with this renewed vigor your real age goes down. In a nutshell you are turning back the clock. This is why the TLA loves training. The list of things two hours a week can do are radical. Not many investments or lifestyle adjustments can make such claims.
Oh yeah. And did I mention after all these great changes you will also get compliments.